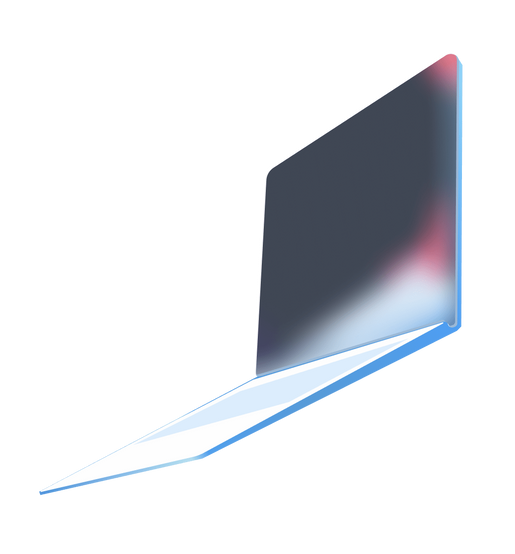 Meet Darwin, Your Strategic Partner in Digital Excellence
We deliver top-tier MarTech services, proficiently alleviating marketers' daily technical challenges through tailored website development and maintenance, smooth system integrations, and clear data visualizations.
We Manage Marketing Tasks
Like...

Entrust us with your most challenging tasks, and we'll conquer what others couldn't solve
We prioritize your deadlines and treat every task with urgency

We take full responsibility for resolving your problems, freeing up your valuable time to maximize productivity
We Manage All Your Website's
Development

And

Support

Needs


Rebuild
Full-construction renovation


Troubleshooting
If something doesn't work correctly


Maintenance
Plugins and backups control, other updates


Integration
We engage your website with any other marketing platforms


Security
Powerful protection from all the hacks


Optimization
Useful settings and integrations for your business goals
The Result You Get
Streamlined Website Operations
Achieve seamless website management and bolstered security, saving time, minimizing errors and fostering a flawless user experience
Gain valuable insights with easy-to-read reports that lead to higher conversion rates and increased engagement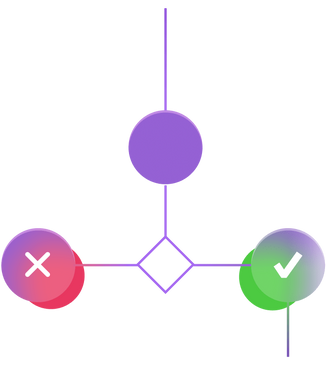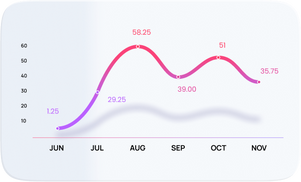 Benefit from reliable and prompt technical assistance, ensuring uninterrupted website availability, higher customer satisfaction and your peace of mind as a person who's in charge of your website performance
Creating Digital Success Hand in Hand:
Trusted by Leading Businesses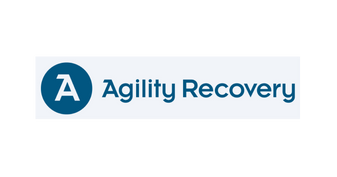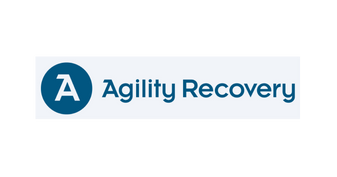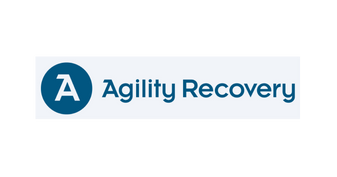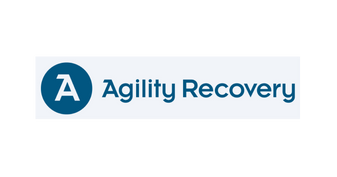 Witness the Transformation: Real Stories, Real Results
Discover the true impact of our services by delving into the firsthand experiences shared by our customers. Why do businesses like yours, once seeking a reliable martech strategy, trust us to guide their success?
Let their stories inspire your own
Highlighting Some of Our
Notable Projects
HR platform
Achieving Scalable Growth and Enhanced Security with Contentful CMS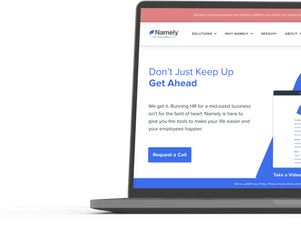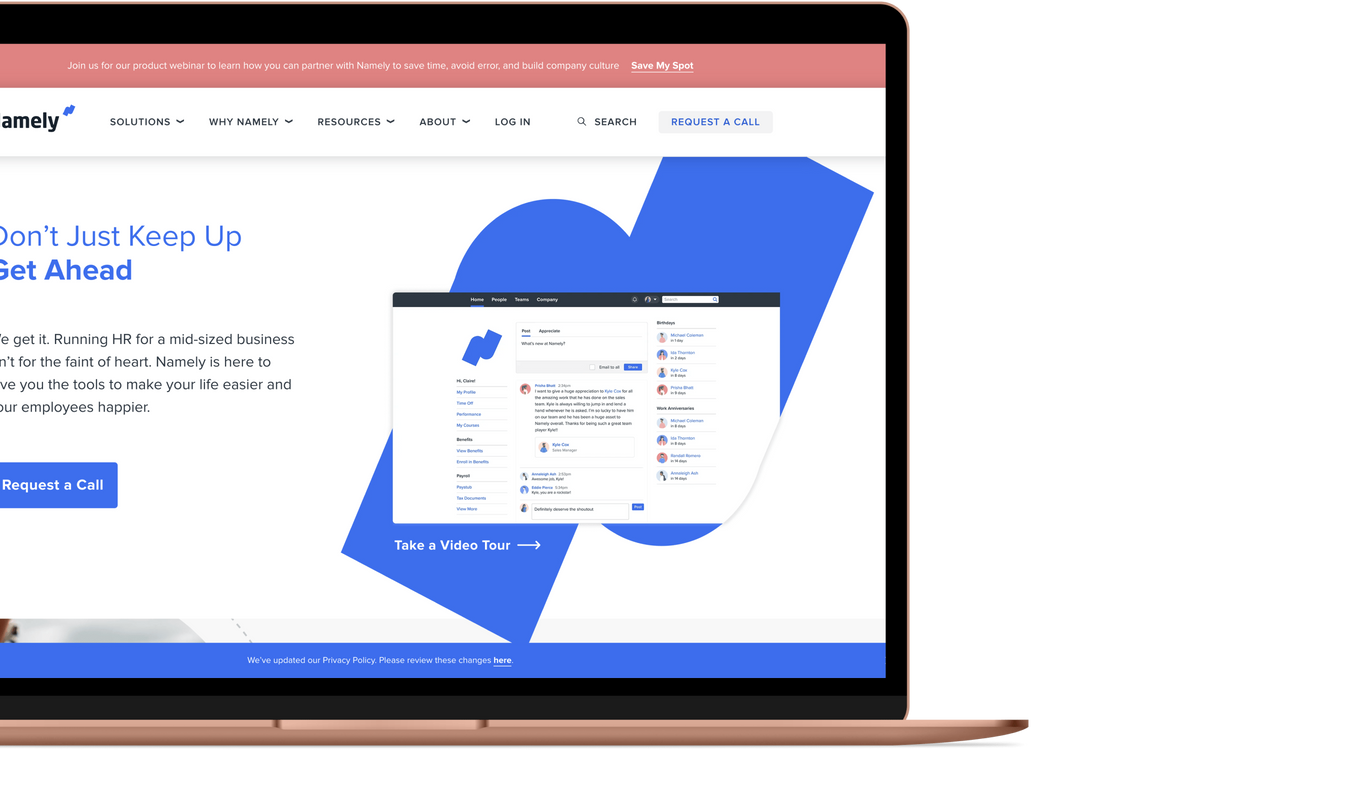 HR platform
Achieving Scalable Growth and Enhanced Security with Contentful CMS
Key Benefits
Streamlined Content Management: Contentful's intuitive interface enabled the marketing team to publish new content and conduct webinars more quickly, ensuring a dynamic and engaging website

Uncompromised Security: Contentful's security features met Namely's stringent regulations, ensuring the safe transmission and storage of sensitive information across the platform
Introduction
Namely's HR platform experienced rapid growth, necessitating a more advanced content management system (CMS) to meet the marketing team's needs. The ability to continually publish new and high-quality content, including webinars, while ensuring fast website loading speed and stringent security compliance was paramount. Traditional options like Wordpress did not align with the company's security regulations.
Solution
Our team proposed a solution by migrating the website from Squarespace to Contentful CMS. This choice allowed for seamless scalable growth, constant content changes, and publishing capabilities. Moreover, Contentful's robust security settings aligned perfectly with Namely's security regulations, ensuring the safe transfer of large volumes of information across various applications.
Results
By leveraging Contentful CMS, Namely was able to achieve remarkable scalability, streamlined content management, and enhanced security compliance. The successful implementation of Contentful enabled Namely's HR platform to meet the growing demands of their marketing team while providing a secure and dynamic web experience for their users.
Non-profit
Streamlining Marketing Efforts with an Integrated Administrative Panel and Advanced Analytics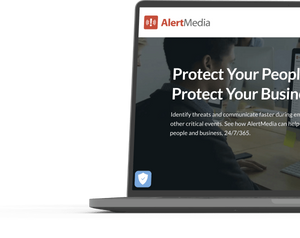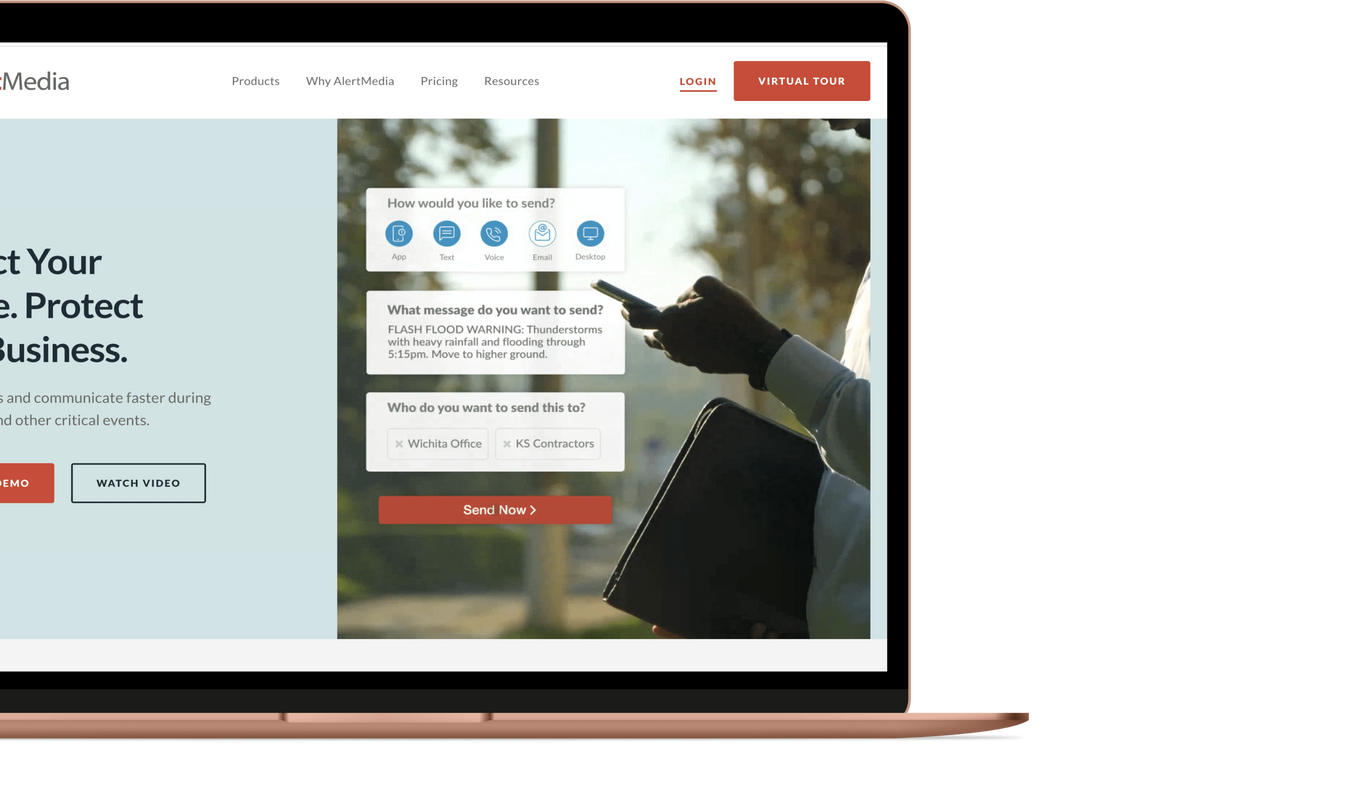 Non-profit
Streamlining Marketing Efforts with an Integrated Administrative Panel and Seamless Connectivity
Key Benefits
Increased Efficiency: The implementation of the administrative panel empowered Alert Media's marketing team to make timely changes to the website independently, resulting in faster updates and reduced dependence on external contractors

Seamless Integration: By integrating Google Analytics, Zoom Info, Marketo, One Trust, and VWO seamlessly, Alert Media achieved a unified view of data and streamlined their marketing efforts, ensuring accurate and meaningful information for decision-making
Introduction
Alert Media, a company heavily invested in marketing, recognized the importance of accurate data and data-driven decision-making. However, they faced challenges in obtaining correct test results and making timely changes to their website. These hurdles required the involvement of external contractors, resulting in additional expenses and time delays. To address these issues, the marketing team sought our expertise in integrating their services and implementing an administrative panel for self-dependent changes.
Solution
Our team started by developing an administrative panel that empowered Alert Media's marketing team to make changes to the website without relying on external contractors. This solution significantly reduced costs and allowed for swift updates, eliminating unnecessary delays.
Next, we facilitated the seamless integration of five different tools essential to Alert Media's marketing strategies: Google Analytics (GA4), Zoom Info, Marketo, One Trust, and VWO (Visual Website Optimizer). Our expertise ensured that these tools were integrated correctly and effectively captured accurate analytics. Moreover, we ensured that the links between these tools worked flawlessly, providing a unified view of data across platforms.
Results
The deployment of the administrative panel and successful integration of vital marketing tools, coupled with the upgrade to GA4, brought about significant improvements for Alert Media. They gained the ability to make timely website changes independently, streamlined their marketing efforts through interconnected platforms, and utilized advanced analytics capabilities to make data-driven decisions. Our collaboration empowered their marketing team to optimize processes, reduce costs, and achieve better outcomes.
SaaS
Empowering Engagement and Achieving Action-Oriented Results through User-Focused Website Design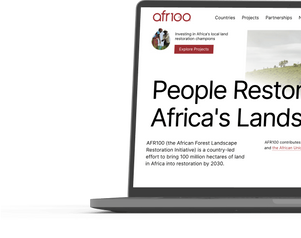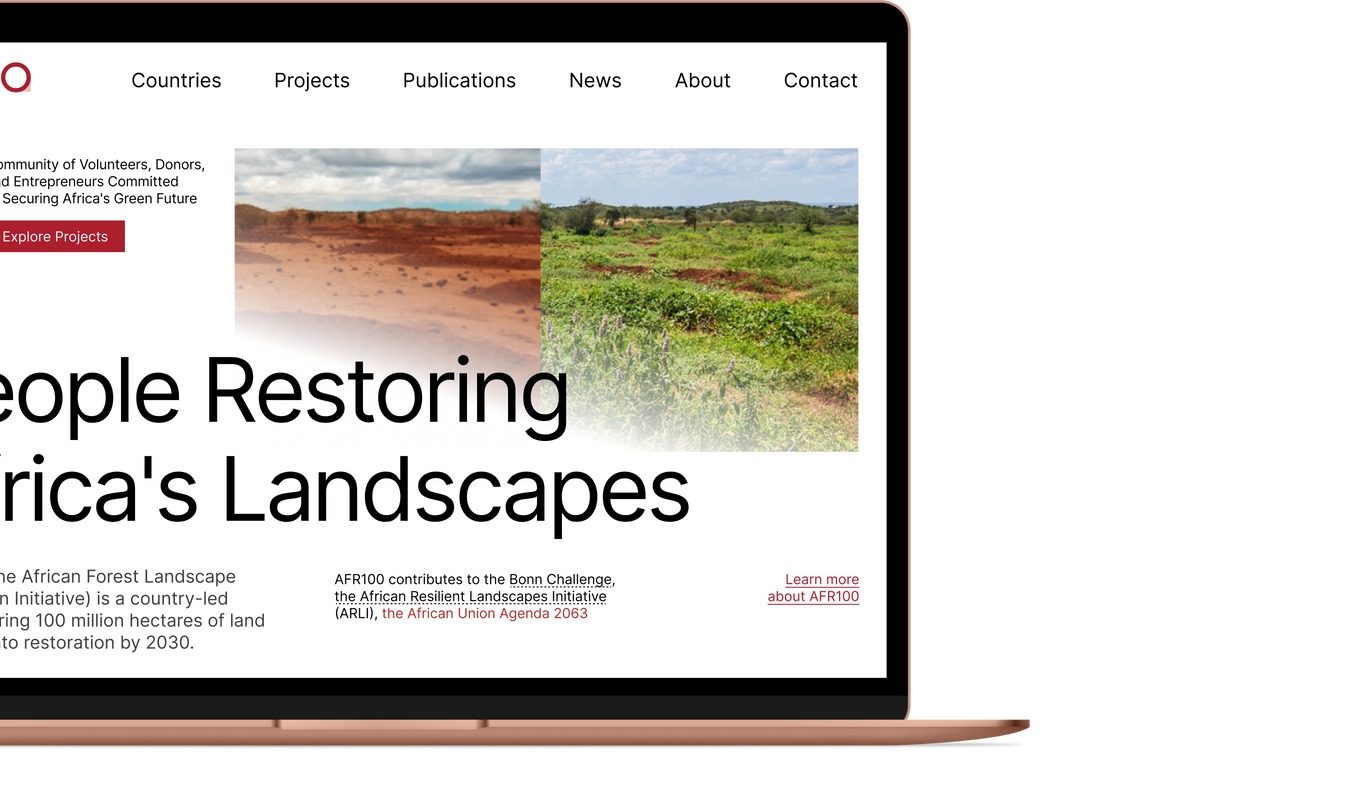 SaaS
Empowering Engagement and Achieving Action-Oriented Results through User-Focused Website Design
Key Benefits
Enhanced Engagement: The user-focused design and conversion-oriented approach empowered website visitors to connect with the initiative at any level and motivated them to take action

Speed and Accessibility: By prioritizing speed and easy design, the website catered to visitors with varying internet capabilities and ensured a seamless experience for all users

Mobilizing Support: Through the semantic integration of people, the website effectively communicated the vision and mission of the project, facilitating support and raising awareness among potential investors, volunteers, and stakeholders
Introduction
When approached by the marketing team of the project, it was evident that their existing website was not effectively conveying their message or supporting their objectives of generating investments and raising awareness for greening Africa. To address these challenges, our team was tasked with rebuilding their website and developing a concept centered around the people involved in this important initiative: the creators, investors, volunteers, landowners, and government officials.
Solution
Our concept revolved around creating a user-focused website that not only engaged visitors but also converted them into taking meaningful actions, regardless of their level of engagement. To achieve this, we focused on the following key elements:
User-Centric Design: We implemented an easy design and layout, prioritizing speed and accessibility. By optimizing the website for quick loading, we ensured that it could be accessed even with poor internet connections. This approach eliminated barriers and allowed visitors to navigate and engage with the site effortlessly.
Conversion-Oriented Approach: Through strategic design and content placement, we directed visitors towards taking action – whether it was investing, volunteering, or contributing in any capacity. The website's intuitive layout and persuasive messaging guided visitors towards a clear call-to-action, catalyzing their engagement with the project.
Semantic Integration: Recognizing that people were the driving force behind the initiative, we built the website around the semantic unit of individuals. By highlighting the stories, achievements, and impact of the people involved, we fostered a sense of connection and mobilized visitors to actively support the project.
Additionally, we implemented a unique navigation structure and linking system that enabled visitors to access real data on the countries and landscapes of Africa, providing a contextual understanding of the project's goals. This approach facilitated visitors in providing meaningful assistance to the initiative.
Results
Through our user-centric approach, the rebuilt website successfully addressed the marketing team's concerns, enabling them to effectively convey their message and garner support for greening Africa. By focusing on people, optimizing speed and accessibility, and implementing conversion-oriented design, the website facilitated seamless engagement, empowered visitors to take action, and ultimately drove the success of the initiative.
Digital marketing company
Improving The Security And User Experience Of The Website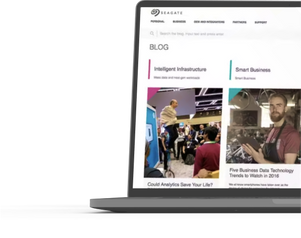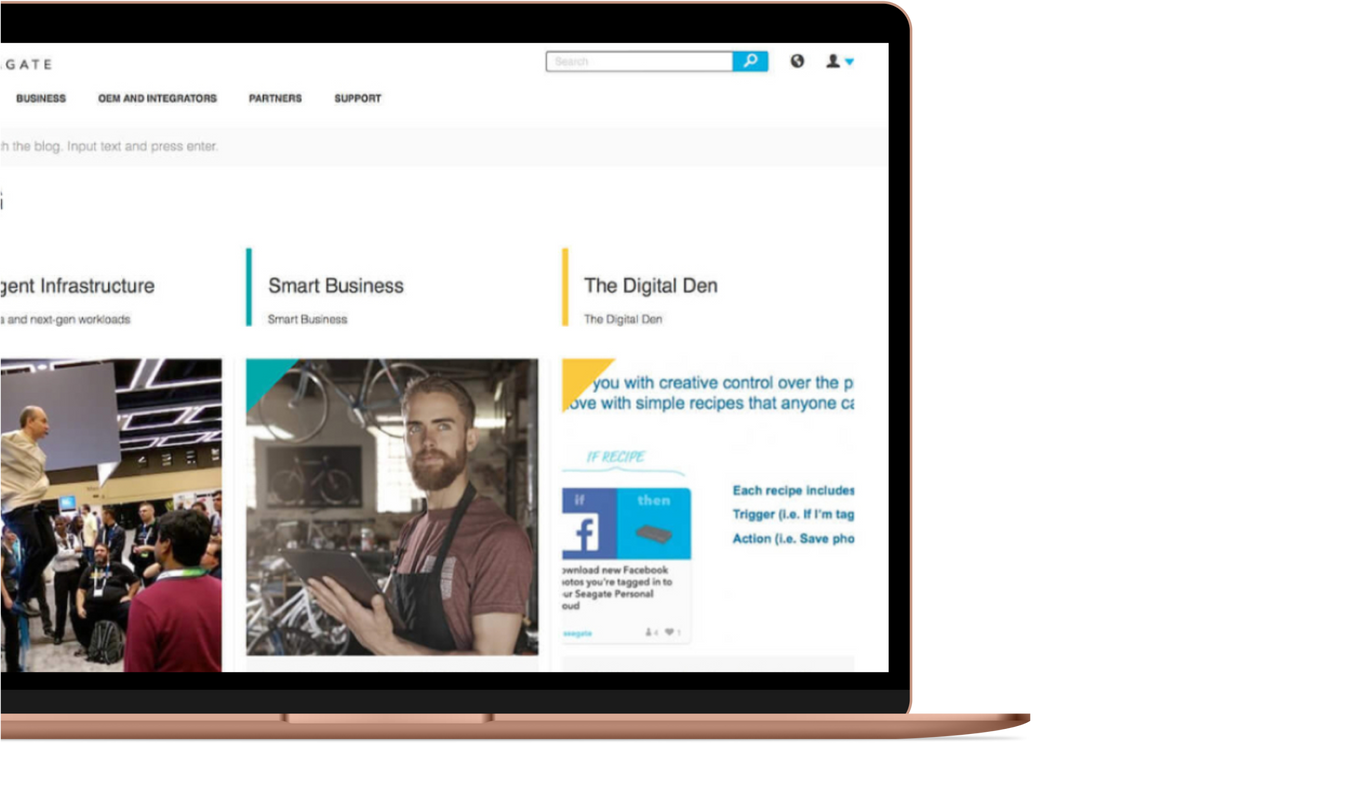 Digital marketing company
Improving The Security And User Experience Of The Website
Key Benefits
Strengthened Security: By implementing proactive measures, robust security, and strict content approval processes, we have enhanced the security of the Seagate website

Improved User Experience: We optimized the user experience with responsive design, mobile optimization, and personalized language recognition
Introduction
Seagate, a renowned global leader in data storage solutions, faced a host of challenges with their WordPress-based website. These challenges included daily security threats, difficulties in customizing user permissions, and the need to cater to a diverse user base with varying language preferences.
Solution
We took proactive steps to enhance the security of the Seagate website by developing a highly secure environment with robust security measures and implementing a staging to production workflow. This workflow enabled rigorous content approval processes, reducing potential vulnerabilities and protecting against external threats and rare WordPress hacks.
In parallel, we prioritized optimizing the user experience by incorporating responsive design and mobile optimization. This ensured seamless accessibility and a consistent browsing experience across devices. In addition, we implemented language detection to deliver content in the user's preferred language based on their geographic location, improving personalization and eliminating language barriers.
Results
Working together with Seagate, we successfully transformed their website by providing a secure environment and implementing measures to enhance the user experience. Our focus on strengthening security and optimizing the website's responsiveness resulted in improved protection against threats and increased user engagement. By catering to users' language preferences, we created a personalized experience that connected Seagate with their global audience.
Claim Your Complimentary Website Audit Now
by Answering
5 Simple Questions
Why Darwin?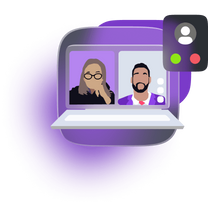 The Complete Package
We completely eliminate the need for development and maintenance, resolving all your tasks. There's no need to search for other outsourcing specialists anymore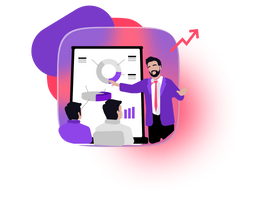 Wise Decision-Making
Our solutions are backed by extensive marketing expertise. By immersing ourselves in your business, we improve your marketing performance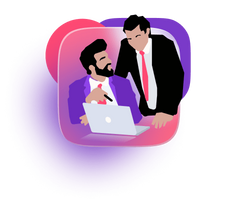 Partner
for years
Our clients evolve into long-term partners as we prioritize a personal approach and excel in handling even the most intricate tasks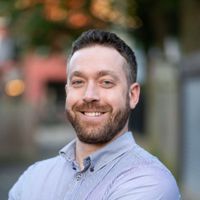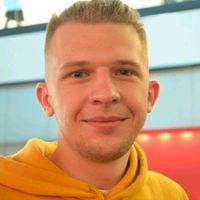 The Powerhouse Behind Your Vision: Discover Our Exceptional Team

Sergey Reznichenko
Project Manager
"Hello, I'm Sergey. I'm committed to delivering top-notch project management and tailor-made solutions, underpinned by a profound analysis of your industry, to meet your unique needs and objectives."

"With extensive experience as a DevOps engineer, my specialty lies in creating secure, high-efficiency web infrastructure. From optimizing servers to conducting security audits, rest assured, your project's technical requirements are in capable hands!"

"Hello and welcome! As the COO of Darwin, I am deeply committed to delivering the best of our team's capabilities to our clients, including providing exceptional service and innovative, out-of-the-box solutions whenever necessary."

Sergey Kuznetsov
Design Lead
"Hello, I'm Sergey! With my expertise in creating unique designs, I have the ability to make your business stand out from the competition. If you're looking for visually striking and impactful designs that add value to your business, then look no further."

Ludmila Sviridova
WordPress Developer
"As a full-stack WordPress and OpenCart developer, I specialize in bringing your ideas to life, optimizing performance, strengthening security, and developing valuable services and extensions for your website."

Svetlana Lamaka
Project Manager Assistant
"As a member of our project management team, my goal is to facilitate communication, mitigate risks, and consistently deliver high-quality projects that meet our clients' needs."

Svetlana Kupriyanchik
Project Manager
"Hi, I'm Svetlana, a professional project manager dedicated to delivering efficient, on-time, and budget-friendly projects tailored to your requirements."

Sergei Burlyka
Project Manager
"I am the hub making work with Darwin's dedicated development fast, efficient, smooth and seamless."

"Hello, I am Andrei. I am dedicated to ensuring that our team provides the most cost-efficient, reliable, and secure solutions for your business, utilizing the latest technology and security standards."

Maxim Neverkevich
Front End Developer
"Hello, I'm Maxim. I bring to life your vision of a functional website, ensuring its seamless operation for your customers."

"As Darwin's overseer, I am committed to curating a team of only the most exceptional developers, designers, and project managers. This dedication ensures that your digital experience is nothing short of extraordinary."

"As your dedicated Tech Lead, I will oversee all technological aspects of your project. This includes analyzing its technology and architecture, choosing the most efficient and cost-effective tools for implementing your ideas, and hand-picking a team of brilliant minds to bring it all to life."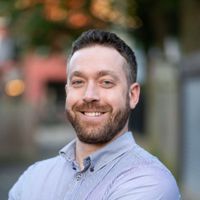 Jeff Spinella
Customer Success Manager
"As a Customer Success Manager, my role ensures our entire team's dedication to efficiently and effectively serving your unique MarTech needs and supporting your success."

Aleksandra Privalova
Digital Marketer
"As Darwin's Digital Marketer, I am responsible for helping you discover the outstanding services my esteemed colleagues provide, and ensuring that the strategies we build for you are truly thoughtful."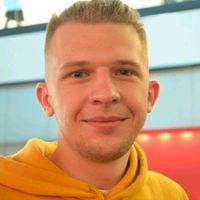 Volodymyr Hurskyi
Web Analyst
"👋 I am Volodymyr, a skilled Web Analyst specializing in insightful demographic and behavioral analysis of your website's visitors and creating customized marketing reports that are really easy to read and make decisions based on."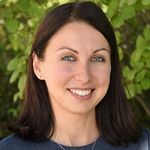 Maria Filonova
Senior Business Consultant
"In my role as a Business Consultant, I am dedicated to turning your fragmented numbers into sleek, well-organized databases that foster clarity and logical data driven insights. Believe me when I say that the implementation of advanced analytics will generate a swift and significant return on your investment."

Yauhen Zadziarkouski
Front End Architect
"With over 13 years of experience as a front-end architect, I will take care of selecting the ideal technology stack for your needs, utilizing headless CMS, and implementing high levels of interactivity on web pages."

Jeremy Mills
Sales Representative
"Hey there, I'm Jeremy, your dedicated advocate at Darwin. My role is to ensure clear and effective communication between you and our teams. I'll work closely with you to understand your goals and aspirations, and create a strategic plan to make your vision a reality!"

Anastasia Otlivanchik
QA Engineer
"As a diligent and meticulous QA professional, I pride myself on thoroughly testing values for client projects to ensure accuracy, reliability, and adherence to project requirements."

Ilya Goroshkov
Lead Drupal Developer
"With over 15 years of experience in development, I possess the expertise to seek optimal solutions within tight deadlines, resulting in cost reduction and fewer future challenges."
Rates And Terms
Our aim is to provide you with a general idea of our pricing structure. However, it's important to note that prices can vary significantly based on the unique requirements of your project.
Time Material
Fits for our new clients
The budget isn't fixed
Best for less predictable work
From 145$ / human per hour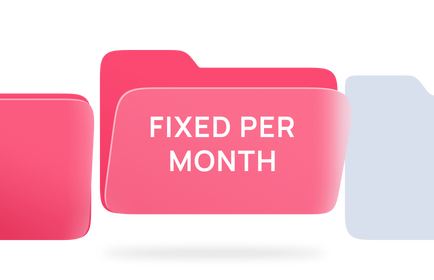 Fixed Per Month
You have a fixed budget
Easier for teams that iterate and test hypotheses
Best for maintenance and more predictable work quantities
From 20 hours per month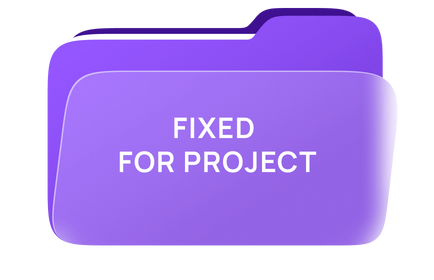 Fixed For Project
Fits for non-profits
You have a clear deadline
Best for large projects
From 25000$ per project